If you are in Oshawa, ON and you own a scrap car that you no longer need, there are a few different options you can consider turning it into cash! Therefore, it would be best to weigh your options to decide which can give you the most cash for your car. It is advised not to settle with the first offer you get until you get to compare other options. And if you do, you might, later, be disappointed when you realize that you could have received a better offer elsewhere. To sell the vehicle, you'll have to verify that the car ownership available and ensure that there aren't any active liens on the vehicle!
Here are a few options to consider for selling a scrap car in Oshawa, ON:
Local Vehicle Scrapyards
Although scrapyards might offer to buy scrap cars, some of them do not! Most scrapyards will happily accept the car for free for the purpose of recycling. When it comes to selling the vehicle, you might need to incur towing fees to get it to the junkyard. What is more, you might need to take it to the scrapyard and get a quote on the amount they'll incur before an offer is presented.
Trade It in at a Dealership
If you are in the process of purchasing a new vehicle, you might have an option to trade the vehicle in! Dealerships typically offer a certain value for your vehicle, and they will deduct it from total amount of the new vehicle that you are purchasing.
This option might be a suitable option when you want to get rid of a newer model used vehicle (2017 and newer) as it does not involve any hassles such as posting the vehicle on marketplace websites (such as Kijiji or AutoTrader). But when it comes to older vehicles, most of the dealerships offer around $200 only for vehicles that are 10 years and older. If you think your vehicle might be worth more than $200, you can always use our instant quote form to get an accurate estimate of how much your used or scrap vehicle is worth.
Donate To a Local Charity
That is right! You can donate the car to a local charity in Oshawa that you support and let them sell it and use that sale's proceeds to further their cause. In case the car still operates, and you can drive safely, then the charity might choose to keep and use it. Additionally, you can qualify for a tax deduction, and you could confirm this by talking to your tax preparation specialist.
Scrap Car Removal Services in Oshawa
Scrap car removal service in Oshawa is the best way to deal with your old vehicle. With experts in scrap car removal, they can pick old cars from any domestic household, insurance write-offs, burned-out cars, crashed cars, cars in tight alleyways, garages, and underground parking.
Regardless of the age, shape, or condition of the vehicle, most Scrap Car Removal service providers offer the best cash value for unwanted old used and scrap vehicle.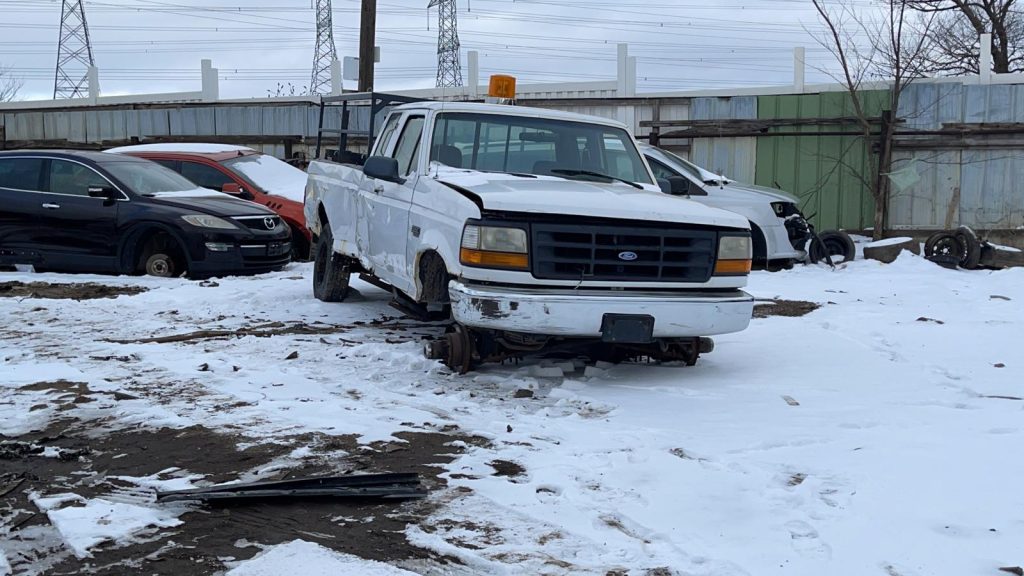 Final words; the four options above should give you an idea of how you can get the most cash for your scrap vehicle and help you get rid of it faster. If you have any questions, or you want to get rid of your scrap vehicle in Oshawa or surrounding, feel free to contact us directly at (416) 900-9212 or get a quote online by filling out the form here. We offer the best cash value for all scrap cars in Oshawa and in the Greater Toronto Area! In addition to that, we offer same day service and free towing!